Thank you for joining Healthy Charlotte Alliance and community health advocates for the 2021 Community Health Classroom!
We had the best time being with you in person.
We heard from the most knowledgeable and interesting world-changers on The Future of Medicine.
Stay tuned for information on the 2022 Community Health Classroom.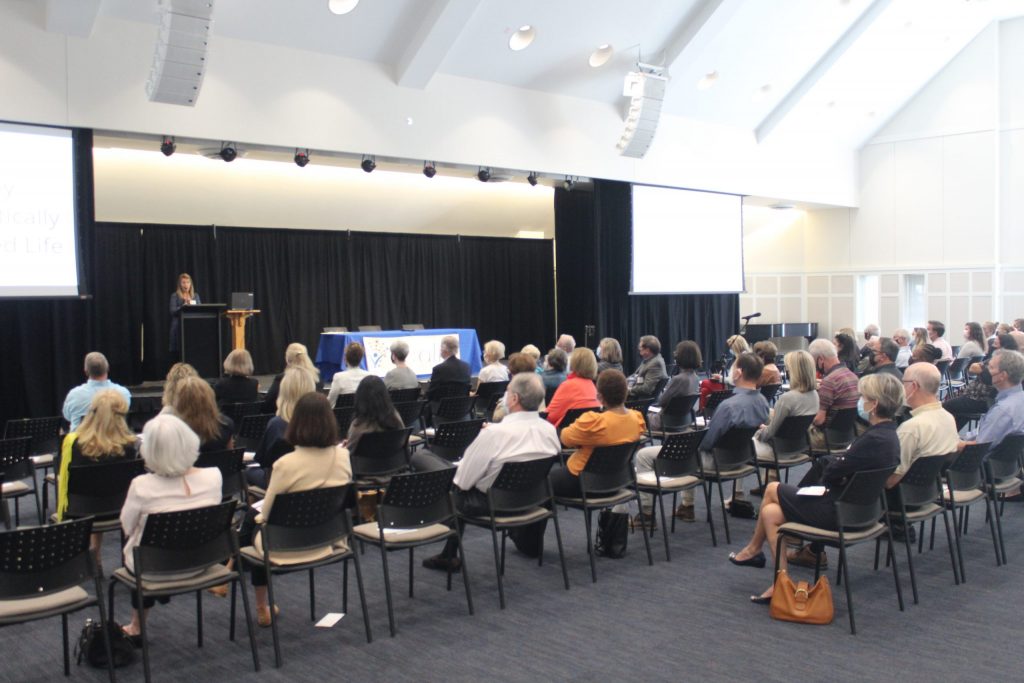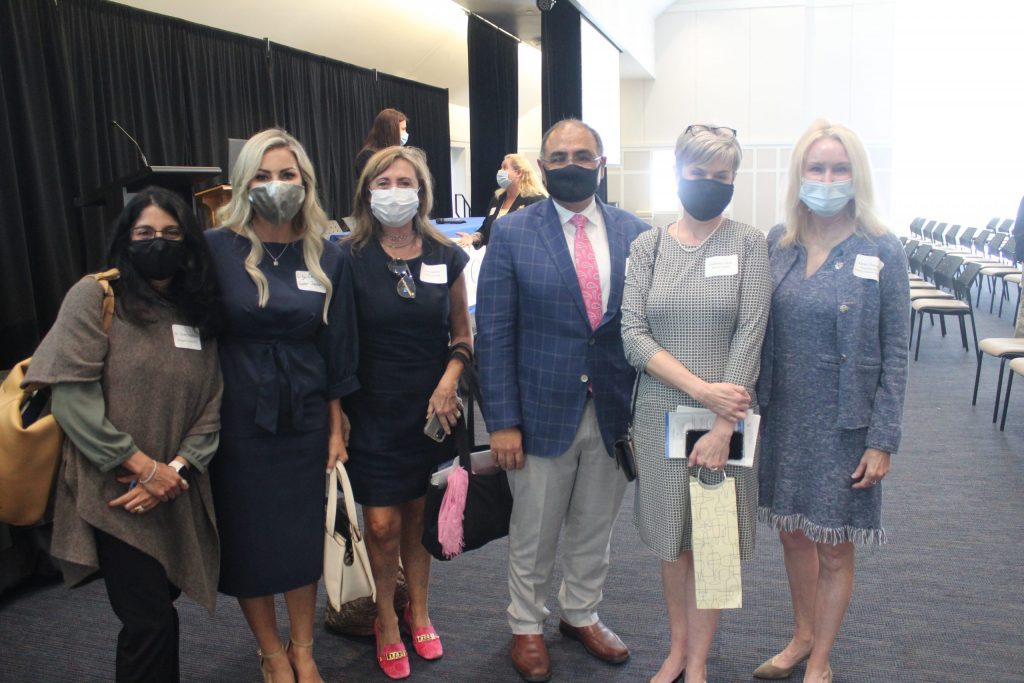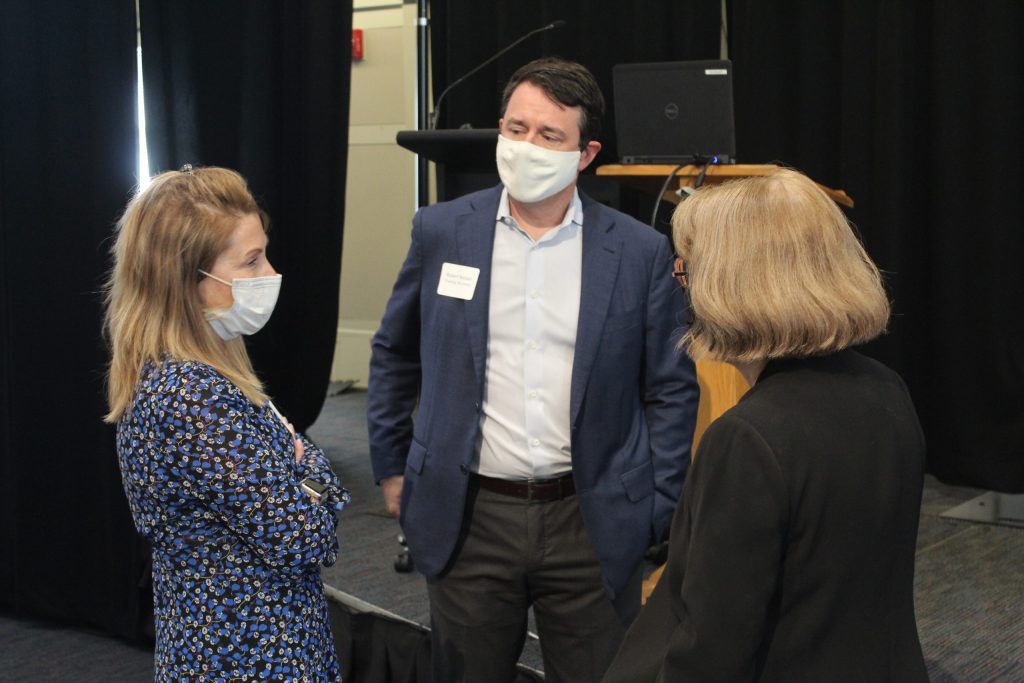 On October 21, Healthy Charlotte Alliance welcomed 85 members, medical and healthcare professionals and community partners for the annual signature program, the Community Health Classroom.
Healthy Charlotte Alliance was thrilled to convene in-person with robust COVID safety protocols.
Participants heard from four brilliant and accomplished presenters on the topic, The Future of Medicine.
Dr. Graça Almeida-Porada, a Professor of Regenerative Medicine and Director of the Fetal Research and Therapy Program at Wake Forest Institute for Regenerative Medicine, presented her research on gene therapy for treating genetic disorders.
Dr. Robyn Stacy-Humphries, a partner at Charlotte Radiology, shared her personal story of how participating in a cell therapy clinical trial saved her life.
Colleen Hole, Vice President, Atrium Health Hospital at Home Administrator and Chief Nurse Executive, Atrium Health Medical Group presented on the hospital of the future. Developed at the onset of the pandemic, Hospital @ Home, delivers comprehensive, holistic, tech-enabled care for patients in the comfort and safety of their home environment, thereby reducing unnecessary acute care utilization, improving inpatient bed capacity and improving outcomes.
Dr. Eric Eskioglu, EVP and chief medical and scientific officer for Novant Health, presented on the utilization of artificial intelligence and innovative technology to provide enhanced personalized clinical care for patients, as well as streamlined operational solutions across the healthcare system.
Additionally, in celebration of Healthy Charlotte Alliance's 80th anniversary, 2021 grant recipients were acknowledged. Matthews Free Medical Clinic was awarded $52,000 and Teen Health Connection was awarded $28,000 totaling $80,000 invested in the community, celebrating 80 years of impact!
The Alliance also recognized the 2021 Genie Hayes Distinguished Service Award recipient and 43-year member, Joni MacDonald, and the 2021 James Gray Cannon Award recipient, Jane Llewellyn, for her exceptional volunteer leadership toward the advancement of health in the Charlotte-Mecklenburg community.
In support of our mission to build a healthier community, in 2006 Healthy Charlotte Alliance launched an annual signature educational program, the Community Health Classroom, to inform the community on timely and relevant health topics. P
rograms feature health experts and have ranged from educational luncheons to a full-day seminar.
We are grateful for the generous support of our 2021 Community Health Classroom sponsors.
Dr. John and Becky Williford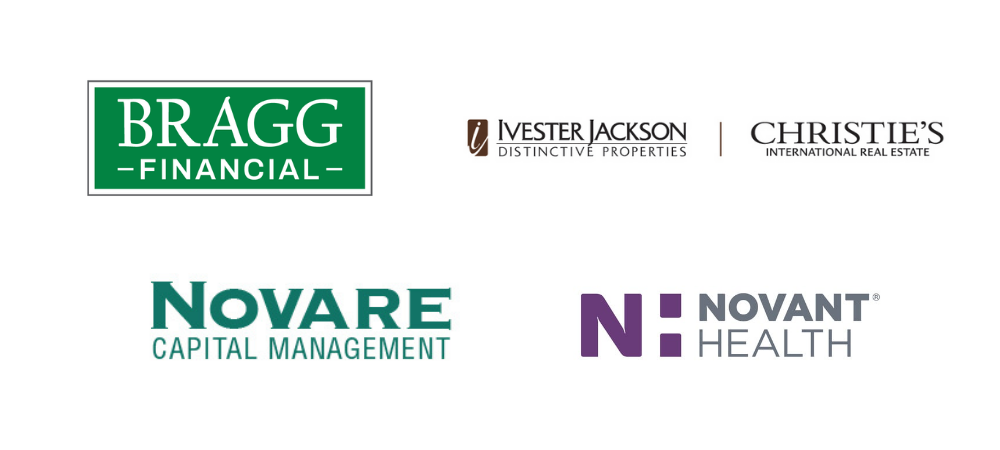 Leslie Aronovitz & Ted Gearhart | Karen Chandler
| Dr. Ken & Mimi Compton | Dr. Carl & Joan Scharf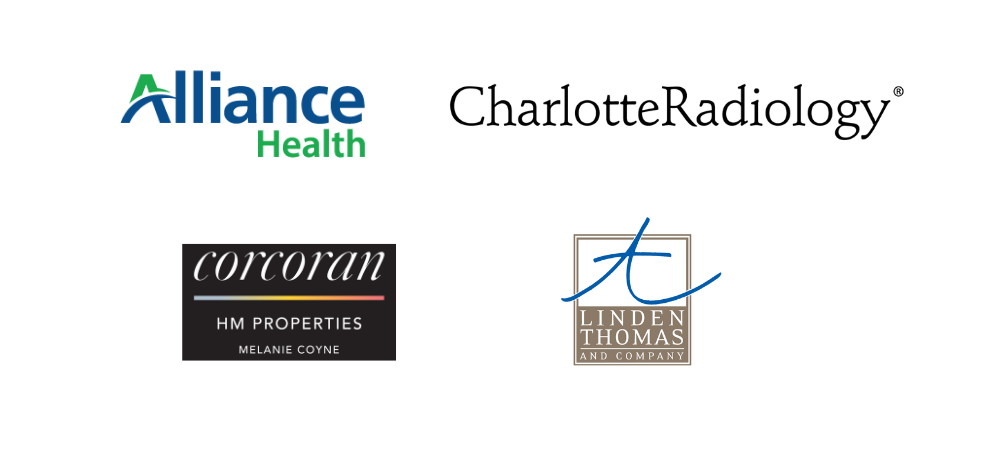 Dr. Stephen & Trisha Mendoza | Dr. and Mrs. Simon Ward, III | Mrs. Mitzi Yount

PREVIOUS EDUCATIONAL PROGRAMS