Welcome to our Volunteer Opportunities page.
Thank you so much for your willingness to volunteer to improve the health and quality of life for the Charlotte community.
Please see the opportunities below.  Click on the Volunteer Now button to get started!
Healthy Charlotte Alliance is an organization with a community impact as well as being a center for friendships that can last a lifetime. Established over 84 years ago, still today all members of the Alliance are volunteers with a passion for our mission to improve the health and quality of life for the people of Mecklenburg County. The Alliance was instrumental in the creation of Teen Health Connection, Hospitality House of Charlotte and Med Assist and has given $1.8 million to fund health promotion projects in the community. Additionally, we provide timely and pertinent health education programs.
We invite you to join us by becoming a member, volunteering at our fundraising events, serving on committees and attending our programs.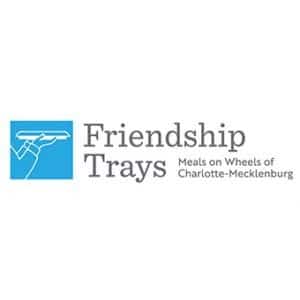 Mission:  To deliver nutritious meals to elderly or infirm individuals in the Charlotte community who are unable to obtain or prepare their own meals while also providing human connection to the isolated and loney and peace of mind to their families.
Volunteer Opportunites:
Drivers
Volunteer to be a delivery driver for Friendship Trays and brighten someone's day. See firsthand what kind of a difference you make in someone's life through food and friendship.  Volunteers arrive at our Distribution Street location to pick up the meals for their route, utilizing their own vehicle.  Meal pickup occurs between 9:45am and 12:00pm.  Volunteers can have regular routes with the same recipients or can be a substitue driver, willing to driver wherever is needed.  Contact Martha Cochrane to learn more about becoming a driver at MCochrane@friendshiptrays.org
Kitchen Helpers
Assist our chefs and cooks in the kitchen with the preparation and packaging of the meals that feed our recipients.  We require 12-15 volunteers every day, Monday through Friday, from 8:00am to 11:00am.  We serve regular and special diets, so care must be taken to see that the diet meals are served accurately.  This is a great group volunteer activity.  Contact Lani Lawrence to learn more about helping in our commercial kitchen at LLawrence@friendshiptrays.org

NC MedAssist is a charitable free pharmacy program that provides access to both prescription and over-the-counter medication to over 15,500 patients across North Carolina.  NC MedAssist is currently looking for weekday volunteers to help unpack, sort, inventory, and repack our over-the-counter medicines to be distributed to the North Carolina's most vulnerable. This task may require some heavy lifting and volunteers must wear closed toe shoes. Group and individual volunteer opportunities are available Tuesday through Thursday from 9:00 AM – 4:00 PM.
In addition, NC MedAssist seeks volunteers to participate in scheduled Mobile Free Pharmacy events.  Volunteers serve as shoppers, patient engagement, crowd-control, and much more.  The event schedule is posted on the volunteer link as well.

Hospitality House of Charlotte.
A place for families between healing & home.
Hospitality House of Charlotte (HHOC), provides the comforts of home for families of seriously ill loved ones by offering affordable accommodations in the heart of Charlotte's medical community. Hospitality House of Charlotte is available to guests 24 hours a day, 365 days a year, and we rely on the Charlotte community to make HHOC feel like home for our families.
To learn more about the below opportunities click the button on the right or email Bryn Heinicke at bheinicke@hhocharlotte.org 
How YOU can help:
Individual opportunities:
–        Front Desk
–        Storage & Organization
–        Host/Hostess
–        Make a meal or desserts
–        Gather items from our wishlist
Group Opportunities
–        Hold a supply drive
–        Cook a meal in the house for our guests
–        Make goodie bags
–        Create a fun craft for the guests or the house
–        Cleaning, light tasks and light landscaping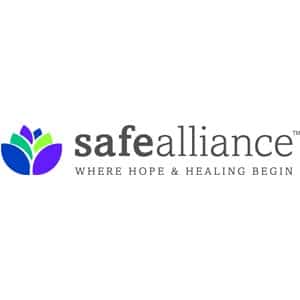 We have opportunities for individuals, social, and corporate groups to work in our Shelter, in our offices, in local hospitals and at events. Whether you want to donate a couple of hours or take on a regular shift for the next year, we've got something to fit your needs.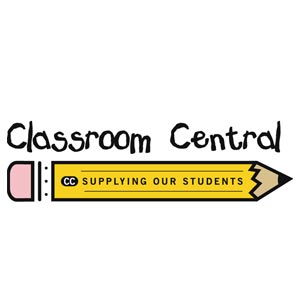 Classroom Central serves almost 100,000 students and their teachers across 6 school districts in 192 high-poverty schools.
Our mission is to equip students living in poverty to effectively learn by collecting and distributing free school supplies.
Picture a child at school trying to write without a pencil, read without books or dream without the tools to put their ideas on paper. This is the reality for far too many students in our community. For thousands, basic learning tools are a luxury. In fact, more than 50% of the students in Charlotte-Mecklenburg, Iredell-Statesville, City of Kannapolis, Union, Gaston, and Lancaster, SC school districts come from families that can't afford lunch, let alone school supplies.
Moved by this need and the fact that teachers, on average, spend $500 – $1000 out of their own pockets each year to provide basic supplies for their students, the Charlotte Chamber and the Carolina Panthers founded Classroom Central in 2002.