Healthy Charlotte Alliance members volunteer their time, engaging in meaningful service opportunities with local health nonprofits. One of the things members like most about Healthy Charlotte Alliance is the opportunity to learn about a variety of different health nonprofits and issues, helping them to discover their personal passion and heartbeat.
Matthews Free Medical Clinic – August 26, 2021
Healthy Charlotte Alliance members volunteered their time to support Matthews Free Medical Clinic's annual patient recertification. Alliance members assembled bags with PPE and reminders for patients to schedule their mammogram.
Healthy Charlotte Alliance was proud to have invested $52,000 to support Matthews Free Medical Clinic's mission to provide quality healthcare to low income, uninsured patients.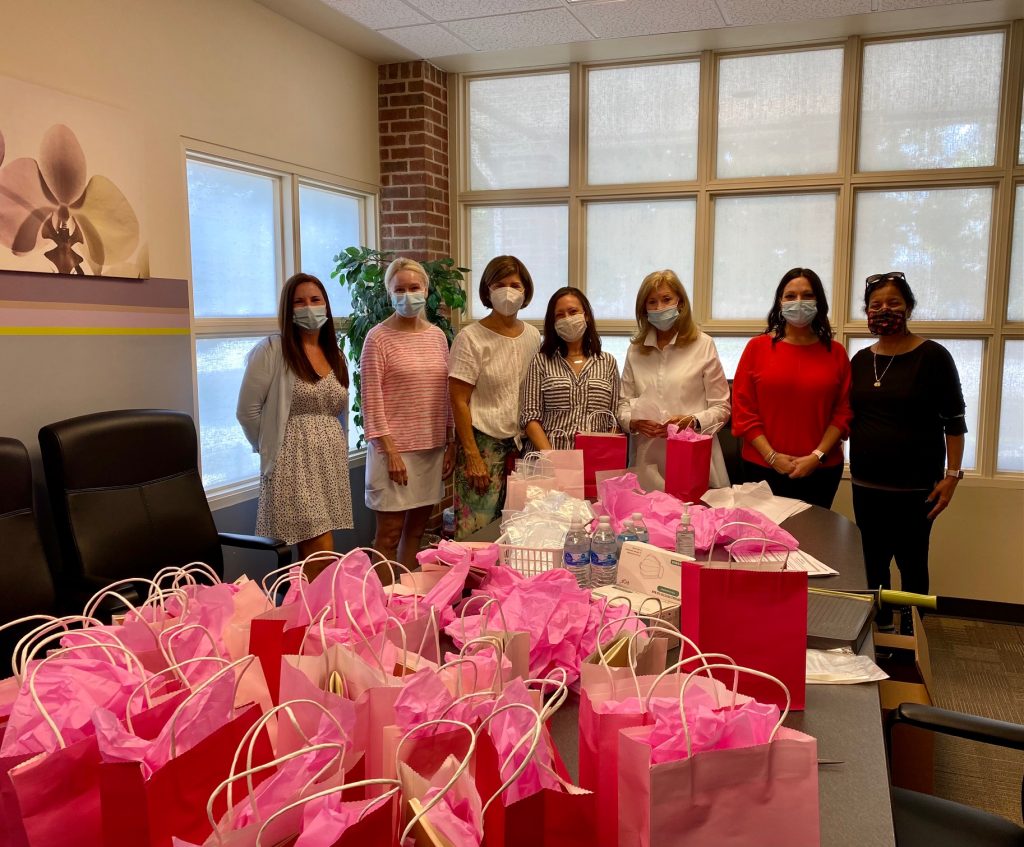 Volunteer: