Healthy Charlotte Alliance is a nonprofit working to build a healthier Charlotte-Mecklenburg community.  Throughout our Endowment, Healthy Charlotte Alliance has returned over $1.8 million dollars into the community to support health-related projects.
Heathy Charlotte Alliance presents:



"Caring for the Caregiver"
A National Crisis Here in Charlotte

featuring author Peter Wong of The Caregivers Toolbox
Have you been a caregiver to a parent, child, spouse, or friend this year?
Caregivers are often called on to be healthcare, financial and legal advocates.
Most caregivers are not trained in caregiving.
Family caregivers, who also are employees, make up more than one-third of the workforce. Caregiving significantly impacts the productivity of the employee.
Often at the prime of their career the caregiver may feel their only choice is to quit or go part-time causing financial turmoil.
Caregivers can learn to step into the caregiving role with confidence and know-how.
The Caregivers' Toolbox helps simplify and accelerate the process of turning a novice caregiver into an extraordinary caregiver.
When: October 25, 2018
Where:  Myers Park County Club
Time: 11:30am – 1:30pm
Cost:  Alliance Members: $45.00, Non-Members/Guests: $55.00
(price includes lunch and a book, "The Caregiver's Toolbox")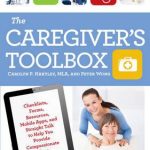 Seating is limited.  Please make your reservation by October 20th.
Mr. Ted Gearhart &
Ms. Leslie Aronovitz
Dr. John and Kathy Klimas

Dr. Simon and Sherry Ward
Dr. Lewis and Carolyn Gaskin

Charles A. Porter, III, DDS, PA
Dr. Jack and Linda Kramer
Dr. Graham and Pam Bullard

2016 HEALTHY CHARLOTTE ALLIANCE  COMMUNITY PARTNERS 
HEALTHY CHARLOTTE ALLIANCE NEWS FEED
HEALTHY CHARLOTTE ALLIANCE OBJECTIVES
To advocate and/or initiate projects and programs that address Mecklenburg County health care needs.
To promote awareness of health related, charitable, scientific, and education needs in the community.
To solicit gifts/grants for Healthy Charlotte Alliance's Endowment, and to distribute grants to health related programs in the community.
To develop the potential of
Healthy Charlotte Alliance's members through leadership and service to the Charlotte-Mecklenburg community.