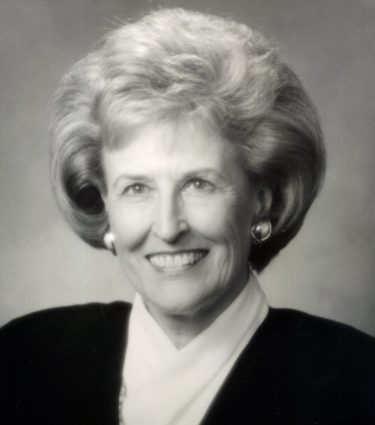 The Jean Gaskin Vision Award was established in 1996, named for and first given to Jean Gaskin to honor her enduring contributions and extraordinary leadership within the Alliance.
The Jean Gaskin Vision Award, which shall be presented rarely, is the highest award the Alliance can bestow. It is given to honor a member who has demonstrated exceptional vision and outstanding leadership that has positively impacted the community, the image, and future of Healthy Charlotte Alliance.
A grant may be given to the recipient's charity of choice in the recipient's name. A nomination may be submitted in writing to the Alliance President by any Alliance member. The high standards set by the original recipient are the benchmark for the future. The Jean Gaskin Vision Award has been presented just three times.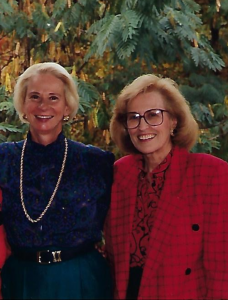 Jo Claire Dulin and Jean Gaskin (1996)