As part of its mission to build a healthier Charlotte-Mecklenburg Community, Healthy Charlotte Alliance launched a yearly educational event with the goal of making health information available to the public. These events have ranged from a full-day seminar with multiple speakers to an educational luncheon.
This event is now referred to as Healthy Charlotte Alliance Classroom.
Join Us for Our 2018 Healthy Charlotte Alliance Classroom!
2018 Topic: 
Caring for the Caregiver
A National Crisis Here in Charlotte
Peter Wong has more than 25 years of management consulting experience leading regulated industries in healthcare and financial companies in North America. He currently is the Healthcare Leader for Gupton Marrs International specializing in enterprise-wide performance and risk management. He was a member of KPMG's National Healthcare Advisory Practice managing complex risk management for KPMG's portfolio clients. His expertise included advising clients on the Patriot Act (Anti-Money Laundering), technology, cost-performance programs and health care reform (Accountable Care, ICD-10, ORSA). For Fortune 500 healthcare payers, he served as strategic advisor in fraud risk management, new revenue enhancement programs, IT strategy and business cases and Y2K subject matter advisor to the President. His motivation in life is his faith and helping others care for their family members with organized compassion.
Peter holds a Bachelor of Arts from Memphis State University with a degree in Marketing. He is part of the Charlotte (NC) Metro Electronic Crimes Task Force / U.S. Secret Service, a member of the Hickory Grove Baptist Church and has served on the Alabama Board of Fellowship of Christian Athletes and Young Life Charlotte/Lake Norman/Cabarrus County Committees. He is married to his wife Nancy for more than 25 years and has two children, Anna and Daniel.
Heathy Charlotte Alliance presents:

"Caring for the Caregiver"
A National Crisis Here in Charlotte

featuring author Peter Wong of The Caregivers Toolbox
Have you been a caregiver to a parent, child, spouse, or friend this year?
Caregivers are often called on to be healthcare, financial and legal advocates.
Most caregivers are not trained in caregiving.
Family caregivers, who also are employees, make up more than one-third of the workforce. Caregiving significantly impacts the productivity of the employee.
Often at the prime of their career the caregiver may feel their only choice is to quit or go part-time causing financial turmoil.
Caregivers can learn to step into the caregiving role with confidence and know-how.
The Caregivers' Toolbox helps simplify and accelerate the process of turning a novice caregiver into an extraordinary caregiver.
When: October 25, 2018
Where:  Myers Park County Club
Time: 11:30am – 1:30pm
Cost:  Alliance Members: $45.00, Non-Members/Guests: $55.00
(price includes lunch and a book, "The Caregiver's Toolbox")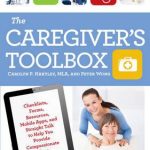 Seating is limited.  Please make your reservation by October 20th.
A Special Thank You To Our Media Sponsor
PREVIOUS EDUCATIONAL PROGRAMS