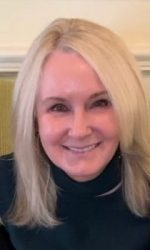 Dear Friends and Members,
It has been an honor and great privilege to serve Healthy Charlotte Alliance. I truly do get more than I give.
As I say at the top of every program "We couldn't do what we do if it wasn't for you, our members." And I couldn't do what I do without the board members I have been blessed with over the years. They have a passion for our mission, understand our business and have been thoughtful, bold and courageous.
We made a commitment to sustainability and to the future. We have an ambitious vision and strategic action agenda to shape and define the organization for years to come. We want Healthy Charlotte Alliance to have the resilience and grit to make the community a healthier place and to achieve the highest aspiration of its mission.
This amazing organization maintains the values and guiding principles that were created over 82 years ago and is poised to move forward, grow, evolve, change, and engage to survive and to thrive in a dynamic world and rapidly changing landscape.
I sincerely appreciate all that each of you bring to the organization and have enjoyed working with you to improve the health and quality of life for all Mecklenburg County residents.
Karen Chandler
Board President
Healthy Charlotte Alliance