Welcome to the
Healthy Charlotte Alliance Event Calendar.
To register, please click on your event on the calendar below:
Upcoming Events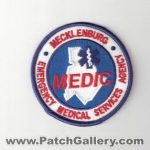 Jan 31, 2019


12:00pm - 1:30pm
Sudden Cardiac Arrest (SCA) is a leading cause of death in the United States, accounting for more than 350,000 deaths each year.  Every minute a cardiac...



Jan 24, 2019


9:00am - 6:00pm
We hope you will join Healthy Charlotte Alliance as we provide meals for families lodging at Hospitality House of Charlotte.
To volunteer for this event...