2022 Fiscal Year End Drawing
There are no physical tickets, rather your name will be entered into the drawing based on the number of entries you purchase.
The more entries you purchase, the greater your chances of winning multiple prizes!
The drawing will be conducted immediately after the Annual Meeting on May 18, however you do not need to be present to win.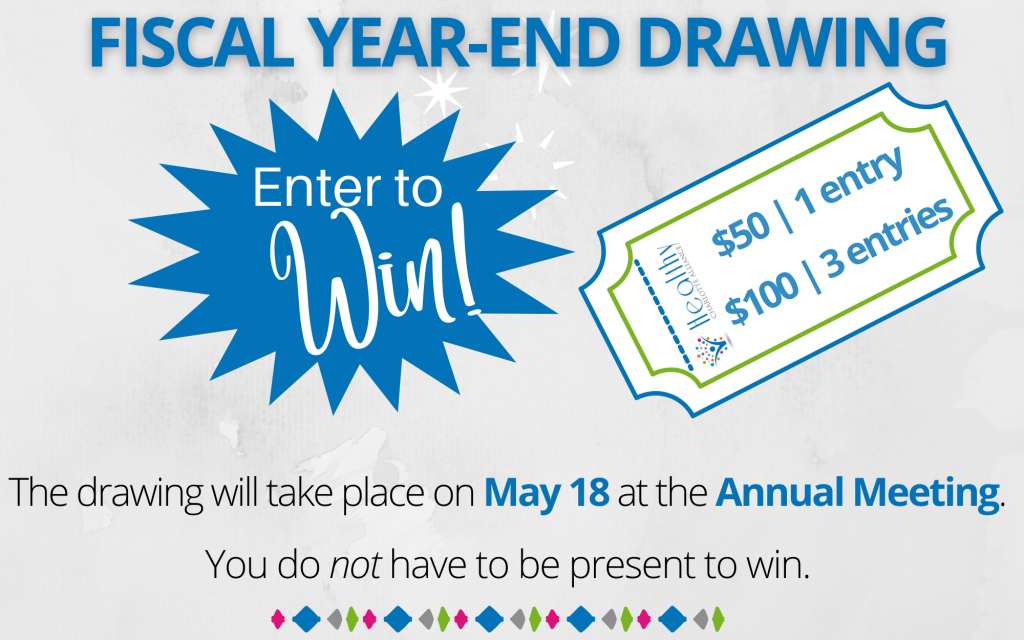 Event Category
Fundraising
Event Location
Drawing will be conducted after the Annual Meeting on May 18.
You do not need a PayPal account to register. Simply click the "Pay Now" button, then click "Pay with a Debit or Credit Card".